Due to the growing popularity of these products, there are now imitations and counterfeits appearing on the market. Everything here is a genuine Earthing™ or Groundology™ product. Please be aware that official distributors are not permitted to sell on marketplaces such as Amazon and eBay, and so products sold there are not likely to be genuine.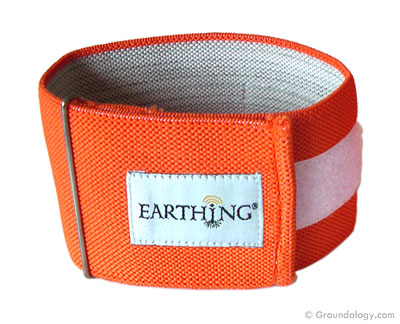 Replacement or additional grounding band.

This silver coated fabric band is lightweight and comfortable. It includes a stainless steel plate on the inside of the buckle for improved conductivity. Its circumference is adjustable from 15cm up to 25cm unstretched, and will stretch up to 30cm. It should be worn on bare skin.