Due to the growing popularity of these products, there are now imitations and counterfeits appearing on the market. Everything here is a genuine Earthing™ or Groundology™ product. Please be aware that official distributors are not permitted to sell on marketplaces such as Amazon and eBay, and so products sold there are not likely to be genuine.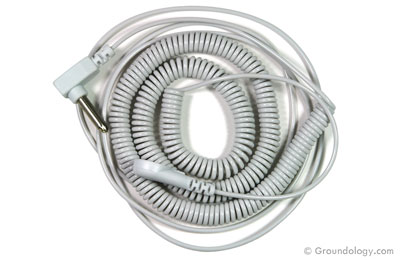 An extra 6m (20ft) coiled connection cord to enable use of multiple patches simultaneously.
The Earth connection plug included with the patch kit has 2 sockets so can be used with up to 2 cords & patches. If you wish to use more than 2 patches simultaneously then you will also need a
2 into 1 splitter
.