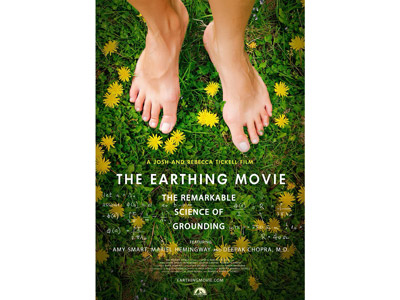 The Remarkable Science of Grounding.
The latest documentary on Earthing/Grounding, that reveals the scientific phenomenon of how we can heal our bodies by doing the simplest thing that a person can do… standing barefoot on the earth.
Featuring Amy Smart, Clint Ober, Mariel Hemingway, Deepak Chopra, M.D. and other leaders, naturalists, and health visionaries.