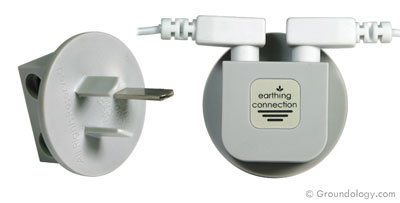 An Australasian type Earth connection plug.
It has 2 sockets, so up to 2 cords can be connected simultaneously.
Suitable for use in Australia, New Zealand, Fiji, Argentina and Papua New Guinea.
If you have any doubt about whether your mains system is properly earthed, we advise using a
socket tester
to check.